Homes for Sale in Patagonia Lake, AZ
Patagonia Lake is a well-kept recreational facility found in the large territory of Patagonia in Santa Cruz County, AZ. This region is home to vast stretches of remote wilderness.
Patagonia grew into a commercial and supply center for the mines and ranches in the surrounding area during the middle of the 19th century. In the 21st century, it developed into a popular tourist attraction, a community for retirees, and a center for arts and crafts. Patagonia Lake is a manmade lake that spans 265 acres and is an excellent location for fishing for bass, crappie, catfish, and bluegill. Patagonia Lake Weather is characterized by a frigid, dry climate, with temperatures higher mostly along the coast than inland but with strong west winds. You are welcome to continue browsing our landmark page featuring the breathtaking Patagonia Lake. You can also contact us directly if you are interested in learning more about the current housing options available in the area.
NUMEROUS OUTDOOR EXTRUSIONS: Aside from camping, Patagonia Lake is also ideal for fishing and bird viewing. There are also multiple areas to go boating due to the abundance of open waters and camping spots accessible by boat. Canoes, kayaks, and other types of watercraft are available for rent from their on-site concessionaire. Meanwhile, Patagonia Lake State Park, developed in 1975, offers visitors access to a campsite, picnic area with ramadas and chairs, grilling stations, and a marina in addition to the Lakeside Market. Thus, there is much to keep you occupied and having fun during your relaxing days. The park's Visitor Center is open every day from 8:00 AM to 3:00 PM, and the entrance fee ranges from $15.00 to $20.00 for motor vehicles, while the fee for individuals and bicycles is $3.00.
EXPERIENCE WILDLIFE: The park is home to many wildlife that may be found in Southern Arizona. Visitors to the site can observe bobcats, whitetail deer, coyotes, and a wide variety of reptiles and other mammals. With its rich wildlife coverage, Patagonia Lake is an ideal destination, especially for those who enjoy nature-related pursuits.
DOG-FRIENDLY FACILITY: Patagonia Lake State Park is administered by Arizona State Parks and Trails, and the entire park welcomes well-behaved dog visitors so long as they are kept on a leash not more than six feet in length. You and your dog can go on several different treks together, one of which is the Sonoita Creek path, which is very well-known among those who enjoy hiking with their dogs.
Patagonia Lake Real Estate Information
Home Ownership Percentage
Homes for Sale in Patagonia Lake, AZ
5 Real Estate Facts About Patagonia Lake, AZ
Interested homebuyers can discover many single-story properties near Patagonia Lake.
The majority of homes near Patagonia Lake are clustered in the southern segment of the area and are mostly priced between $280,000 and $500,000, depending on the property's attributes and location.
Many sold residences near Patagonia Lake are furnished with three to five bedrooms and two to four-bathroom combinations.
Most residential dwellings near Patagonia Lake offer at least 1,800 sqft to 4,000 sqft of internal floor space.
The most common architectural design of residences near Patagonia Lake includes Ranch and Modern styles.
Latest Homes for Sale in Patagonia Lake, AZ
There are no publicly available listings at the moment. Contact us about available properties in this area.
Contact Us
Patagonia Lake is nestled approximately 21 minutes southwest of central Patagonia and can be reached via Arizona State Route 82 if you are from the town enter. Other neighboring regions adjacent to Patagonia Lake include Harshaw, located roughly 38 minutes southeast of the lake, and the thriving district of Nogales, situated about 27 minutes southwest of Patagonia Lake in Arizona.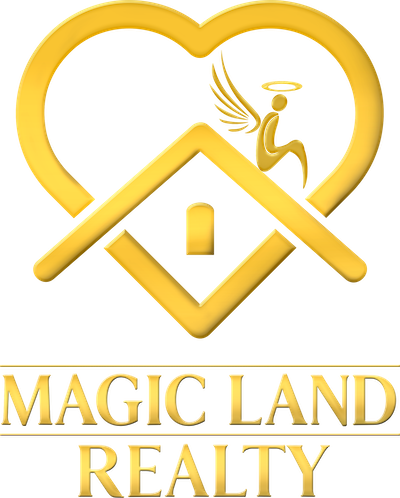 Ready to take the next step?
With a combined real estate experience of over 25 years, the Magic Land team stands ready to assist you in your next purchase or sale, be it residential, commercial, ranch, or undeveloped land. If you are considering purchasing or selling a property, maybe the Creator wants you to work with us. If you are considering purchasing or selling a property, maybe the Creator wants you to work with us. Please call!
Things to do in Patagonia Lake
Schools in Patagonia Lake
People who like Patagonia Lake also like