Rio Rico Community Guides
Rio Rico offers some of the most affordable housing options along the Interstate-19 corridor in the southern Arizona region. Many parcels have mountain views, with oversized lots, and ample space between neighbors. Rio Rico offers a genuine rural Arizona environment with easy access to nature trails, hiking, biking, fishing and more. With close access to the I-19, the major shopping districts of Nogales are less than a 15-minute drive away, and Green Valley and Tucson are readily accessible to the north.  Most homes are not part of HOA's and the overall crime rate is substantially below other suburban areas, nationally and statewide.
Homes for Sale in Rio Rico, AZ
Originally part of the Gadsden Purchase, negotiated at the end of the Mexican/American war, the area maintains a distinctly bi-cultural flavor and has evolved a unique 'Boarder-lands' culture all its own, where elements of European, Hispanic, and Native American influence have blended together. World-class museums, art festivals, and family friendly fiestas in nearby Tumacácori, and Tubac provide enriching experiences for anyone seeking a deeper appreciation of this unique region.

For more information on this community, please read below or feel free to contact us today for specific questions about the area.
Santa Cruz River Riparian Habitat: One of the only rivers in the continental United States that flows from South to North, the Santa Cruz River is the scenic center-piece of the surrounding Santa Cruz Valley. Birders from around the world have discovered this birding paradise where many South American species have established this area as the extreme northern edge of their territory. The historic Anza Trail parallels the river valley offering easy and intimate access to this exceptional area.
BORDER TOWN: There's an extensive industrial park lining Frontage Road in the southern part of Rio Rico. There are multiple logistics facilities and cold storage facilities in this business park designed to store goods scheduled to be transported south into Mexico or north to the rest of the country. Similar to Nogales, Rio Rico residents work at the border crossing or the various industries involved in supporting the extensive amount of goods that pass through the border.
BEDROOM COMMUNITY: Rio Rico features some of the best residential real estate available to those looking for a suburban home in the region. The various districts of the town spread through the vast landscapes of the community, carved with well-maintained roadways that access the many subdivisions in the region. Homebuyers looking at the area are treated to a long list of well-built single-family homes that offer comfortable, kid-friendly living spaces.
AFFORDABLE HOUSING: Rio Rico is one of the most affordable housing markets along Interstate-19. You can consider plenty of home options in the region, and vacant home lots are readily available to those looking to opt for a custom-built new construction. Move-in-ready properties are also available in the community with comparable builds to other new developments in Santa Cruz County. For additional information on available real estate in the area, please check our list below or contact our team to learn more.
Rio Rico Real Estate Information
Home Ownership Percentage
Homes for Sale in Rio Rico
5 Need to Know Real Estate Facts About Rio Rico
It seems we can't find what you're looking for.
Rio Rico is a vast residential real estate market providing ample options for buyers of different budgets and lifestyles.

Vacant lots are plentiful throughout the community and can go as low as $5,000 and as high as $575,000.
Mid-priced suburban homes make up the bulk of available home options for families considering a purchase in the community.
These home types usually feature Spanish Colonial architecture with two to five-bedroom layouts and 1,000 sqft to 4,500 sqft of living space.
There are also hacienda-style properties for luxury buyers scattered throughout the community, perfect for affluent families looking to purchase their dream home.
Rio Rico is a mostly residential community that incorporates four previous districts in the region: Rio Rico Northwest, Rio Rico Northeast, Rio Rico Southwest, and Rio Rico Southeast. These districts feature vast land areas that have been developed into extensive residential enclaves built along the beautiful hillsides and natural landscapes of the region. Today, these areas feature lovely subdivisions that offer modestly priced housing for families looking for a move-up property in Santa Cruz County.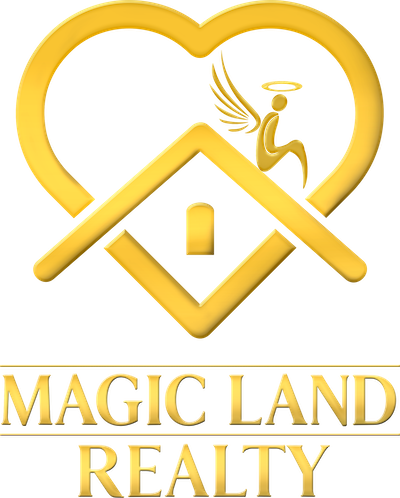 Ready to take the next step?
With a combined real estate experience of over 25 years, the Magic Land team stands ready to assist you in your next purchase or sale, be it residential, commercial, ranch, or undeveloped land. If you are considering purchasing or selling a property, maybe the Creator wants you to work with us. If you are considering purchasing or selling a property, maybe the Creator wants you to work with us. Please call!
People who like Rio Rico also like