Kartchner Caverns State Park
Homes for Sale near Kartchner Caverns State Park, AZ
Kartchner Caverns State Park is a natural wonder in the Whetstone Mountains in Arizona.
This geological treasure offers a unique underground experience. The caverns showcase intricate formations of stalactites, stalagmites, and delicate helictites. The Throne Room astounds with Arizona's tallest and most massive column, and the Big Room has the world's most extensive formation of brushite moon milk. Visitors can also explore the picturesque trails outside the caverns, winding through the desert landscape and providing breathtaking views of the surrounding mountains. While there are cabins in the park ideal for camping, living near this protected land presents an extraordinary lifestyle surrounded by stunning landscapes. Homes near Kartchner Caverns State Park as primarily found in the nearby towns of Benson, Sierra Vista, Fort Huachuca, and Tombstone. They are mostly custom single-family residences with large acreages. The established communities feature amenities, shopping centers, and entertainment options, providing a balance of convenience and tranquility.
CAVE TOURS: Explore the depths of the state park on guided tours led by trained guides. Marvel at the strange and colorful formations while learning about the diverse living and ancient cave fauna. Experience the wonder of this gem's discovery as you follow in the footsteps of the explorers and witness fascinating sights such as the original trail of the discoverers, 45,000-year-old bat guano, delicate formations, and the awe-inspiring "Kubla Khan," the largest column formation in Arizona. Have a mesmerizing escape from everyday life a few miles from your home.
BEYOND THE STATE PARK: Living here means accessing a wealth of southern Arizona's cultural, historical, and natural resources. Benson has plenty of restaurants, lodging, fuel, banks, a library with Wi-Fi, groceries, laundry facilities, a golf course, and parks. Sierra Vista offers even more dining and shopping options, theaters, and playgrounds. You can also visit Fort Huachuca Museum to delve into early military history or embrace the Wild West spirit in Tombstone with its gunfight re-enactments, stagecoach rides, and attractions like the Tombstone Courthouse State Historic Park dating back to 1882. There's always something new to explore and discover in this region.
ATTRACTIVE PROPERTIES: The towns surrounding Kartchner Caverns State Park offer beautiful properties, including turnkey residences and ample opportunities to build custom homes. Most houses have spacious open floor plans that provide a comfortable living environment and a resort-like backyard with a pool, covered patio, and stunning views, perfect for relaxation and entertainment. The acreage available in this area is all usable land, allowing you to add barns, horse corrals, or workshops to create your dream setup.
St. David, AZ Estate Information
Median Listing Home Price
Home Ownership Percentage
Homes for Sale in Kartchner Caverns State Park
5 Real Estate Facts About Kartchner Caverns State Park
Buyers will be delighted to discover charming abodes from 1,000 sq ft. to 3,100 sq ft. These homes typically sell from $135,000 to $550,000.
For those searching for mid-sized homes around Kartchner Caverns State Park, houses ranging from 1,700 sq ft. to 4,000 sq ft. could be the ideal choice. These start from $550,000 to $890,000.
The value of homes featuring a much larger footprint ranging from 2,500 sq ft. to 6,500 sq ft. starts from $1.2M to $4.5M.
Homesites measure from 0.26 to as much as 184 acres for ranch estates.
Vacant lots are valued from $10,000 to $1.8M from 0.26 to 400 acres. These can be used for residential or commercial developments.
Kartchner Caverns State Park Map
Kartchner Caverns State Park is in the southeastern region of Arizona, near the town of Benson. It is conveniently accessible via State Route 90, which connects it to nearby cities such as Sierra Vista and Tucson.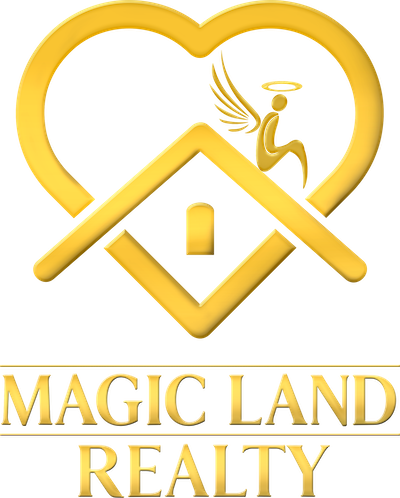 Ready to take the next step?
With a combined real estate experience of over 25 years, the Magic Land team stands ready to assist you in your next purchase or sale, be it residential, commercial, ranch, or undeveloped land. If you are considering purchasing or selling a property, maybe the Creator wants you to work with us. If you are considering purchasing or selling a property, maybe the Creator wants you to work with us. Please call!
Who Lives in St. David, AZ?
Things to do in Kartchner Caverns State Park
Schools in Kartchner Caverns State Park
People who like Kartchner Caverns State Park also like