Homes for Sale near Ramsey Canyon, AZ
Ramsey Canyon is a nature lover's dream, surrounded by the breathtaking beauty of the Huachuca Mountains and the Coronado National Forest.
The preserve boasts tremendous habitat diversity with abundant wildlife and lush vegetation. From the towering Apache and Chihuahua pines to the elusive ridge-nosed rattlesnake, the elegant trogon, and Rivoli's and Anna's hummingbirds. The spring-fed stream creates a unique environment, offering a cool and moist terrain for various water-loving plants such as sycamores, maples, and columbines, juxtaposed with the rugged beauty of cacti, yucca, and agaves. Off the sanctuary are lovely residential properties sitting on semi-desert grassland to areas surrounded by pine-fir forest. Ramsey Canyon Homes provide a tranquil retreat for residents, with multi-acre lots that embrace the natural surroundings. Several vacant parcels are also available, allowing you to build your dream home around this natural wonder.
HIKING ADVENTURES: Embark on exciting hiking adventures just a few minutes from your home. Begin with a stroll along the scenic Ramsey Creek trail, perfect for beginners seeking a shady and serene path. For more adventurous hikers, the Hamburg Trail offers a challenging ascent into the Coronado National Forest. It is a steep and demanding trail but rewards you with breathtaking views. These routes are enjoyable ways to stay active and foster a deeper connection with the environment.
BIRDWATCHING: You'll be privileged to live in one of the premier birdwatching destinations coined as the hummingbird capital of the U.S. With over 170 species calling this area home, your backyard will become a haven for avian enthusiasts. Spend peaceful mornings observing woodpeckers, owls, flycatchers, goshawks, warblers, and many other magnificent species. You can also relax at the visitor center and witness the captivating sight of hummingbirds at the feeders. Create memorable experiences you won't find elsewhere, a few minutes from your doorstep.
INCREDIBLE HOMES: The extraordinary homes in Ramsey Canyon, AZ, are nestled at the base of the majestic ranges. Wake up to awe-inspiring views of the Carr Canyon Falls and Huachuca Mountains, be surrounded by lush trees, and hear the tranquil sounds of a nearby creek. Many properties feature beautifully landscaped yards and covered patios for outdoor relaxation. Plus, you can enjoy eco-friendly living with the electric car charging station and owned solar panels, providing both sustainability and energy savings. These dwellings offer a comfortable living space in a truly remarkable setting.
Sierra Vista, AZ Estate Information
Median Listing Home Price
Home Ownership Percentage
Homes for Sale in Ramsey Canyon
5 Real Estate Facts About Ramsey Canyon
The generous lots measure from 0.36 to 4 acres, giving plenty of space for additional structures or your dream backyard.
Ramsey Canyon, AZ, homes are primarily single-family residences ranging from $265,000 to $840,000.
Houses offer comfortable living spaces anywhere from 1,400 sq ft. to 3,400 sq ft.
These houses have functional floor layouts and can accommodate two to five bedrooms and two to three bathrooms.
Many undeveloped lands for sale around Ramsey Canyon Preserve span from 1 to 20 acres. They typically sell from $26,000 to $676,000, depending on location and size.
Access to Ramsey Canyon is primarily through Highway 92, then through Ramsey Canyon Road, which winds through the scenic canyon and offers visitors a picturesque drive. It is south of the cities of Huachuca and Sierra Vista.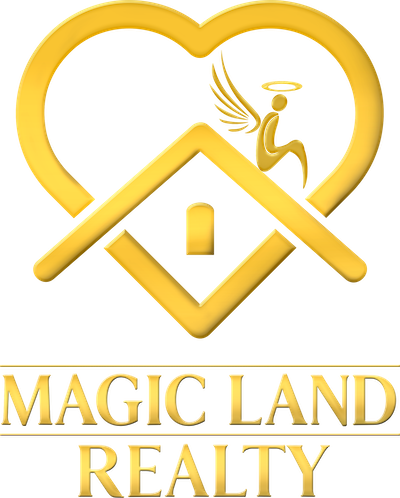 Ready to take the next step?
With a combined real estate experience of over 25 years, the Magic Land team stands ready to assist you in your next purchase or sale, be it residential, commercial, ranch, or undeveloped land. If you are considering purchasing or selling a property, maybe the Creator wants you to work with us. If you are considering purchasing or selling a property, maybe the Creator wants you to work with us. Please call!
Who Lives in Sierra Vista, AZ?
Things to do in Ramsey Canyon
People who like Ramsey Canyon also like