Explore Tumacacori Carmen
Tumacacori Carmen Community Guides
For more information on this community, please read below or feel free to contact us today for specific questions about the area.
Homes for Sale in Tumacacori Carmen, AZ
Tumacácori/ Carmen offers affordable housing, and easy access to the I-19 corridor. The Tumacácori Mountains tower majestically above, and the sparsely populated town itself offers a rural frontier-like atmosphere, retaining ties to its historic past.
Like its nearby Santa Cruz neighbors, most homes are not part of HOA's and the overall crime rate is substantially below other suburban areas, nationally and statewide, while medical services and ample shopping options are all close at hand.
'Tumacácori' itself is an ancient O'odham word, with various possible meanings, including; 'flat, rocky place' as well as 'place where the wild chilies are gathered'.
The neighboring hamlet of Carmen, is named after Carmen Zepeda who in 1918 established a trading post and homesteaded about three-hundred acres between Tumacácori and Tubac. She named the small community "Carmen" and for a while was its sole resident.
Rich in History and Culture: The European history of the Santa Cruz Valley rightfully begins in 1691 with the arrival of Father Eusebio Francisco Kino, the Jesuit priest and explorer who distinguished himself as one of the only Spanish missionaries ever to foster harmonious relations between the native peoples and the white settlers. During his lifetime he established more than twenty missions among the O'odham peoples of the Pimería Alta between 1687 and 1711.
Father Kino founded the Mission San Cayetano de Tumacácori in what was then a Native American village inhabited by the Sobaipuri, directly to the east and across the Santa Cruz River from what is now the Mission de Tumacácori Historic National Park.
This park is a small, but precious jewel in the National Park system, hosting well preserved ruins dating back to the mid 1700's and a world-class museum documenting thousands of years of local history.
The park also hosts the Tumacácori fiesta annually where local tribes treat visitors to their authentic native dances, and the areas multicultural roots are on full display. 
Santa Cruz River Riparian Habitat: One of the only rivers in the continental United States that flows from South to North, the Santa Cruz River is the scenic center-piece of the surrounding Santa Cruz Valley. Birders from around the world have discovered this birding paradise where many South American species have established this area as the extreme northern edge of their territory. The historic Anza Trail parallels the river valley offering easy and intimate access to this exceptional area.
WELL-PRICED HOMES: Tumacacori-Carmen, similar to the town of Tubac, serves as a convenient bedroom community for the busier cities to the north and south of Interstate-19. Tumacacori-Carmen offers better-priced home options with similar access to the many amenities in Tubac. If you're looking for a modestly priced suburban house in the area, then Tumacacori or Carmen may provide better real estate options for your purchase.
LOVEY FARMLANDS: Agriculture is a major industry in the region and is ranked as the second-highest employer for residents in the community. There are vast land areas throughout the length of Tumacacori-Carmen designated for agricultural use. These farms and the vast untouched greeneries in this natural oasis are a stark contrast from the mostly desert and mountain landscapes of Santa Cruz County.
HISTORIC COMMUNITY: Like Tubac, Tumacacori-Carmen has a rich history since its inception during the early Colonial years of Arizona. There are multiple historic sites, well-preserved landmark locations, and natural wonders spread throughout the community. Residents can visit the various museums and heritage sites in the region for a fun and educational day outside with the family. You can visit the Tubac for more contemporary attractions, which offers a vast selection of retail, commercial, and recreational attractions for visitors coming into town.
Tumacacori-Carmen Real Estate Information
Home Ownership Percentage
Homes for Sale in Tumacacori Carmen
5 Need to Know Real Estate Facts About Tumacacori Carmen
Vacant lots ready for construction in Carmen are priced between $35,000 to $250,000.

These properties are the most sought-after real estate options as they provide the most flexibility in construction.
Move-in ready homes built in the newer residential developments in the region range between $200,000 to $550,000.
Most houses already built in the community are centered along Frontage Road.
These residences are older ranch-style and bungalow-type homes that are several decades old and are priced around the $100,000 range.
Latest homes for sale in Tumacacori Carmen
Tumacacori Carmen are lovely communities bordering the town of Tubac in Santa Cruz County, Arizona. Carmen features a mix of agricultural and residential land areas. With its eastern portion used mostly for farming. Homes centers along the main road of town feature the older households and local businesses in the region. Newer residential developments are situated west of Interstate-19 and feature home types similar to what you would find in the high-end subdivisions in Tubac.
Tumacacori occupies the communities further south, and a similar makeup of Carmen aside from the newer residential developments west of the I-19. If you're looking to opt for newer home options in the region near Tumacacori, you may want to opt for the neighborhoods in Rio Rico directly east of town.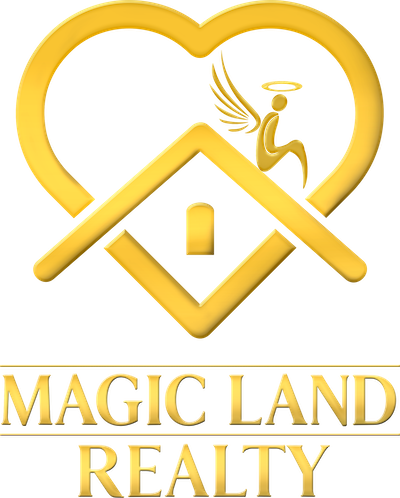 Ready to take the next step?
With a combined real estate experience of over 25 years, the Magic Land team stands ready to assist you in your next purchase or sale, be it residential, commercial, ranch, or undeveloped land. If you are considering purchasing or selling a property, maybe the Creator wants you to work with us. If you are considering purchasing or selling a property, maybe the Creator wants you to work with us. Please call!
Who Lives in Tumacacori-Carmen
Things to do in Tumacacori Carmen
Schools in Tumacacori Carmen
People who like Tumacacori Carmen also like