Land for Sale in Tubac, AZ
Tubac Land Properties are a fantastic option for buyers interested in purchasing real estate in the well-established town of Tubac, Arizona.
Situated comfortably along Interstate-19, the town is an excellent location for buying vacant land that's ready for construction. Several developments, subdivisions, and open village roads that branch out from Tubac's main town center provide ample opportunities to buyers interested in Tubac Land real estate.
TUBAC TOWN CENTER: Residents in Tubac have access to a wealth of amenities and attractions centered around the community's town center. You'll find a thriving shopping district in the town center home to over 100 local businesses, including cafes, restaurants, boutique shops, art galleries, and so much more. For other recreation options, residents can visit Tubac Golf & Resort, visit one of the many historic sites in the area, or explore the vast landscapes surrounding town via the many hiking trails that extend out into the nearby state park.
WELL-PLANNED PARCELS OF LAND: Vacant lots in Tubac are generally plots of land that have been allocated for residential development. These properties are typically located within a subdivision or branches out from the many village roads in West Tubac. These lots' expected sizes are quite varied, providing ample opportunities to find ideal lots that best suit their needs.
CONSTRUCTION READY: Several Tubac Land real estate located within master-planned communities are already paired with developers that offer lovely home models for your property. These home builders provide lovely designs, with Spanish-Colonial being a common architectural style in the area. For more information on vacant lots in the community and home builders working in the region, please feel free to inquire with our team today.
Homes for Sale in Tubac Land
5 Need to Know Real Estate Facts About Tubac Land
Most vacant lots in East Tubac are those located within planned subdivisions.

West Tubac vacant lots feature vast multi-acre properties that have ample space between each household.
The price for vacant lots in Tubac ranges between $38,000 to $290,000.
Most cul de sac subdivision lots are generally priced somewhere in between around the mid $100,000 range.
The most expensive properties in the city are those located within the Tubac Golf & Resort Community, priced in the upper $200,000s.
Tubac is a predominantly luxury residential real estate market built around a historic town that features well-preserved historical sites. Situated along Interstate-19, the many master-planned communities in Tubac are excellent home options for buyers looking to move into a family-friendly neighborhood with many amenities and recreation.
The ever-increasing demand from buyers looking to move into Tubac has generated a good amount of equity increase for residential real estate in the area. The valleys in West Tubac have expanded to cater to this demand providing lots of good home lots for buyers to purchase for a custom home builder. In East Tubac, you'll find more planned residential developments with construction-ready properties from developers where you can choose one of several home models they're offering for that particular community.
Part of a rich history of the early settlements that date back to the Spanish Colonial Times.
Santa Cruz River Valley riparian area runs through the length of Tubac.
Many parcels have mountain views.
Close to I-19, the main artery for ease of access to shopping/airports, etc.
Quiet natural setting.
More expensive than other near-by areas.
Tubac Real Estate Information
Home Ownership Percentage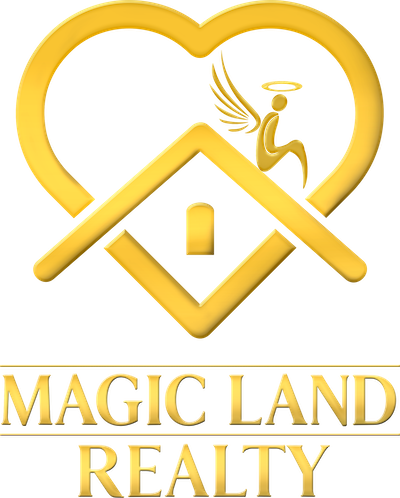 Ready to take the next step?
With a combined real estate experience of over 25 years, the Magic Land team stands ready to assist you in your next purchase or sale, be it residential, commercial, ranch, or undeveloped land. If you are considering purchasing or selling a property, maybe the Creator wants you to work with us. If you are considering purchasing or selling a property, maybe the Creator wants you to work with us. Please call!
Things to do in Tubac Land
People who like Tubac Land also like