Homes for Sale in Northeast Rio Rico, AZ
Rio Rico Northeast is a vast region occupying the northernmost areas of the Rio Rico CDP in Santa Cruz County, Arizona.
As the name implies, Rio Rico Northeast incorporates the various residential developments to the north of the city and agricultural and undeveloped land areas situated next to the Santa Cruz River.
MASTER-PLANNED COMMUNITY: Rio Rico Northeast offers the largest selection of planned subdivisions and neighborhoods in the community. You'll find several home builder-developed developments that feature houses that have uniform designs. There are also townhouses and attached homes spread throughout the district, adding diversity to the number of property types buyers can consider when looking at the area.
SCENIC LANDSCAPES: Most of the land areas developed for residential use in the district are situated on elevated hillsides. These properties feature scenic overlooking views of the surrounding region. Most residences also feature spacious home lots creating ample space between households creating a relaxed cul de sac feel. The openness also adds tremendous curb appeal to the region, making it an excellent place to consider when looking for a move-up property in the region.
BORDER TOWN: Rio Rico, similar to Nogales, is a border community with major industries in the region catering to support border control government agencies and the extensive trade that passes through the border daily. Most residents are in some way employed by the border crossing, with most families moving into Rio Rico Northeast being employees working in one of several logistics companies situated along the region. If you're looking for a new home for your family in Rio Rico and require assistance finding ideal property options that best match your specific needs, our team would be glad to help. Please feel free to contact us today for your inquiries, and we'll be glad to provide you with the necessary information you need for your home search.
Homes for Sale in Northeast Rio Rico
5 Need to Know Real Estate Facts About Northeast Rio Rico
Similar to other districts in Rio Rico, you'll find a large selection of vacant home lots and move-in-ready single-family homes in Rio Rico Northeast.

The lowest-priced home lot in the region is priced at $2,500 and goes as high as $40,000, with prices going higher as you get closer to the town center.
Areas in the more isolated hillsides north of the city are ideal home options for buyers interested in a private location a bit of a drive away from the busier central areas of the region.
Home prices in the district start at $200,000s and go all the way up to $700,000 for the larger home builds situated in hilltop locations with overlooking views.
These residences feature a mix of one and two-story builds with two to five-bedroom models. Architectural styles for these homes include Spanish Colonial, Contemporary, and Ranches.
Rio Rico Northeast occupies the vast hillsides and flatlands in the northern part of Rio Rico, Arizona. The district borders Tumacacori-Carmen to the northwest, Interstate-19 to the west, and Rio Rico Drive, Pendleton Drive, and Avenida Coatimundi to the south. The district's eastern border extends to the vast undeveloped land areas of the Sonoita Creek State Natural Area.
Rio Rico Northeast is the furthest district from the busy central portions of Nogales and Central Rio Rico. If you're looking for a private and relatively isolated home location, then this may be a great place for you to consider. Certain areas of the district are situated closer to Tumacacori-Carmen, which offers its own set of benefits to potential buyers, including easy access to the Avalon Organic Gardens and Eco Village.
Close to I-19 Artery for ease of access to shopping/airports etc.
Reasonably priced land and home prices.
Many parcels have mountain views.
Lot sizes tend to be generous, often ample space between neighbors.
Many homes are not part of an HOA.
Crime rates are lower than in other Suburban areas, nationally and statewide.
The town is unincorporated, so no police department has to depend on the local sheriff for law enforcement.
Rio Rico Real Estate Information
Home Ownership Percentage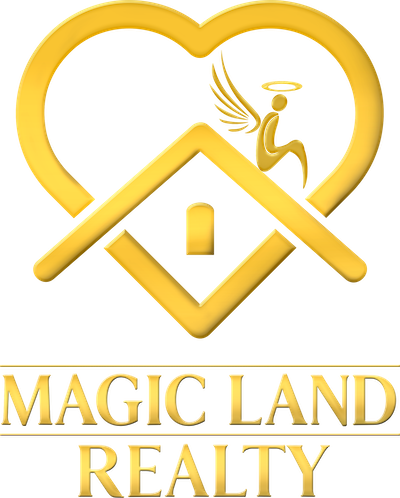 Ready to take the next step?
With a combined real estate experience of over 25 years, the Magic Land team stands ready to assist you in your next purchase or sale, be it residential, commercial, ranch, or undeveloped land. If you are considering purchasing or selling a property, maybe the Creator wants you to work with us. If you are considering purchasing or selling a property, maybe the Creator wants you to work with us. Please call!
Things to do in Northeast Rio Rico
Schools in Northeast Rio Rico
People who like Northeast Rio Rico also like