Las Lagunas de Anza Wetlands
Homes for Sale near Las Lagunas de Anza, AZ
Las Lagunas de Anza Wetlands is an enchanting destination in Nogales, just 8.6 miles from Rio Rico, AZ.
Historically, it served as the initial camp of the Juan Bautista de Anza expedition. Today, it is an attraction that draws visitors who love to be surrounded by the wonders of the natural world. It is home to over 200 bird species, frogs, mosquitofish, raccoons, rabbits, and bobcats. It also boasts scenic walking trails, tree-shaded picnic spots, and a garden for the kids offering a tranquil oasis for families and nature lovers. School groups frequently visit the site to teach students about the local vegetation and animals. Properties surrounding the area are mostly situated in the southwest and southeast region of Rio Rico and the northern borders of Nogales. Residents enjoy incredible desert landscapes from all corners providing a unique living environment. Concrete driveways and walkways grace the front of each house, and many showcase exteriors made with bricks and other quality materials, which reduce maintenance needs.
ENTERTAINER'S DELIGHT: Houses in Las Lagunas De Anza have sizeable backyards. The large open spaces often feature a covered patio, perfect for outdoor dining and relaxation. The grassy spots allow residents to customize the space and build new structures like a barn, a pool, or play areas for kids to run around. The fenced side yard offers additional covered parking, ensuring ample storage space. These provide endless possibilities for hosting gatherings and creating cherished memories.
OPEN SPACES: Calabasas Park and Meadow Hills Park are nearby, offering picturesque settings for leisurely walks, picnics, and recreational activities. The serene public spaces and scenic views invite residents to unwind and connect with nature. The well-maintained trails, playgrounds, and picnic areas cater to the outdoor needs of families. Oh, and by the way, the Nogales Dog Park provides a designated area for your pets to socialize and play freely.
CONVENIENT TRAVEL: Locals benefit from convenient travel thanks to the proximity to Interstate 19. This major highway provides easy access to neighboring cities and towns, facilitating seamless transport. Its strategic location allows residents to enjoy the community's tranquility while having hassle-free entry to the broader region. It beautifully blends peaceful living and accessibility.
Rio Rico, AZ Real Estate Information
Home Ownership Percentage
Homes for Sale near Las Lagunas de Anza Wetlands
5 Real Estate Facts About Las Lagunas de Anza Wetlands
Homes near

Las Lagunas de Anza Wetlands

are in Rio Rico's southwest and southeast region and Nogales' northern borders.

An impressive selection of move-in ready properties is available from $144,000 to $999,000.

Homes feature different floor plans, but all provide ample living space, ranging from 1,100 sq ft. to 5,800 sq ft.

Dwellings near Las Lagunas de Anza sit on lots ranging from 0.26 to 9.75 acres.

The vacant lots offer countless possibilities – small horse or cattle ranches, family compounds, business getaway locations, or custom home sites. Some provide access to a paved road, a private well, and a power source.
Las Lagunas de Anza Wetlands Map
Las Lagunas de Anza Wetlands is off the I-19 Freeway, just 8.6 miles from the heart of Rio Rico, AZ, and 8 miles from the Mexican border. It is east of Meadow Hills Park and Nogales Dog Park.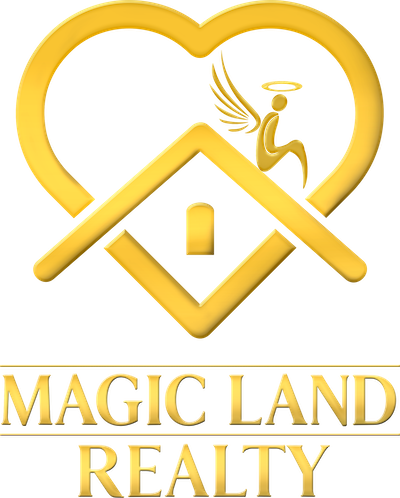 Ready to take the next step?
With a combined real estate experience of over 25 years, the Magic Land team stands ready to assist you in your next purchase or sale, be it residential, commercial, ranch, or undeveloped land. If you are considering purchasing or selling a property, maybe the Creator wants you to work with us. If you are considering purchasing or selling a property, maybe the Creator wants you to work with us. Please call!
Who Lives in Rio Rico, AZ?
Things to do in Las Lagunas de Anza Wetlands
Schools in Las Lagunas de Anza Wetlands
People who like Las Lagunas de Anza Wetlands also like