Robert Damon Recreational Complex
Homes for Sale near Robert Damon Park, AZ
In the heart of Rio Rico, AZ Southwest lies Robert Damon Park – a haven for outdoor enthusiasts.
This recreational facility covers an area of approximately 24 acres boasting well-maintained walking trails and open spaces. It has two baseball fields hosting local youth leagues, basketball courts, and an engaging playground for the little ones. It's the perfect place to stroll, have a morning jog, gather on family picnics or experience an active weekend adventure amidst beautiful natural scenery. The dwellings in this area offer a unique blend of modern comfort and rustic charm, with many single-family homes carefully crafted to harmonize with the natural landscape. Residents enjoy stunning views of the rolling hills and canyons and the melodious sounds of nature. Houses have open floor plans and generous lot sizes, allowing for a custom backyard or outdoor space. Local shops, restaurants, and schools are just a short drive away, ensuring your daily needs are conveniently met.
EXCITING LOCAL SCENE: Properties in Rio Rico, AZ southwest, enjoy an exciting local scene with many amenities and activities. A nearby resort provides the perfect escape for a weekend getaway or a special occasion celebration. The well-stocked supermarket ensures convenient access to daily essentials. The equestrian facility offers horseback riding, lessons, trail rides, and events. You can also try new flavors and relish local favorites without traveling far from home.
HIGH-QUALITY PRODUCE: Residents can enjoy the benefits of farm-to-table freshness with the area's many locally sourced producers and distributors. Farmer's Best International, MAS Melons & Grapes, Rico Farms and Moonrise Foods Warehouse, Fresh Farms, and Tepeyac Produce are just a few names that will allow you to savor delicious and nutritious meals at home. These esteemed suppliers not only guarantee freshness but also support the local economy.
CONNECTIVITY: Running errands or exploring nearby attractions becomes a hassle-free experience with easy access to major highways and thoroughfares. The area is just an 8-minute drive from Interstate 19. This highway can save you time and effort, making going to work, visiting friends and family, or having a weekend adventure exploring the natural wonders of Arizona convenient.
Rio Rico, AZ Real Estate Information
Home Ownership Percentage
Homes for Sale near Robert Damon Recreational Complex
5 Real Estate Facts About Robert Damon Recreational Complex
Homes near Robert Damon Park are scattered in the southwest region of

Rio Rico, AZ

. They range from single-family houses to undeveloped lands. 

Buyers can expect to spend $144,000 to $495,000 for single-family homes.

Properties offer comfortable living spaces anywhere from 1,100 sq ft. to 3,800 sq ft.

Standard residential lot sizes are from 0.26 to 7.00 acres with three to five bedrooms and two to four bathrooms configurations. 

Vacant lots are abundant and can range from $4,000 to $182,000 for 0.58 to 36 acres of land where you can start a ranch or build horse facilities.
Robert Damon Recreational Complex Map
I-19 serves as the primary route for reaching Robert Damon Park. Calle Calabasas borders it to the east, Circulo Golondrina on the north and south, and Calle Robale on the west.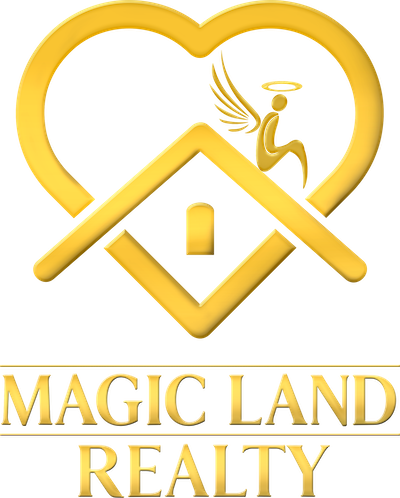 Ready to take the next step?
With a combined real estate experience of over 25 years, the Magic Land team stands ready to assist you in your next purchase or sale, be it residential, commercial, ranch, or undeveloped land. If you are considering purchasing or selling a property, maybe the Creator wants you to work with us. If you are considering purchasing or selling a property, maybe the Creator wants you to work with us. Please call!
Who Lives in Rio Rico, AZ?
Things to do in Robert Damon Recreational Complex
Schools in Robert Damon Recreational Complex
People who like Robert Damon Recreational Complex also like