Homes for Sale in Southwest Rio Rico, AZ
Rio Rico Southwest is one of four districts incorporated into the census-designated place of Rio Rico, Arizona.
As the name implies, the district incorporates the land areas in the southwestern portion of Rio Rico. These neighborhoods all connect to Interstate-19, which provides direct access to Nogales to the south and Tumacacori-Carmen to the north.
ELEVATED LOCATION: A significant portion of Rio Rico Southwest is situated within hillsides that offer overlooking views of the surrounding landscapes of The Santa Cruz Valley. These areas feature spacious home lots with houses carving the beautiful hills of the region. Buyers looking for a private home location in well-planned cul de sac elevated subdivisions will find fantastic deals to be had in this district.
MODERN HOMES: Similar to other districts in Rio Rico, Rio Rico Southwest, offers well-built suburban homes built in the 21st century. These homes feature contemporary Spanish-style architecture with all the amenities you would expect from a modern home.
IDEAL LOCATION: Rio Rico Southwest households have direct access to the central business district of Rio Rico. Employees working at the many logistics companies in the region or those working at nearby Nogales will find ideal home options throughout this community. The region also provides family-friendly amenities and well-placed school options, making it an excellent area for buyers looking to move here with their children. Should you require help finding a home that best suits your needs and budget, our team is here to help. Feel free to contact us today or continue reading through our page to learn more about available homes for sale in Rio Rico, AZ.
Homes for Sale in Southwest Rio Rico
5 Need to Know Real Estate Facts About Southwest Rio Rico
Real Estate in Rio Rico is a selection of modern suburban households built between the 2000s to 2010s.

These households are priced between the mid $200,000s to low $400,000s.
Residences feature various Spanish architectural styles with a good mix of one and two-story builds.
These homes come with bright-colored exteriors, classic tiled roofs, large arched windows, and front-facing attached garages.
Home models in the community include two to four-bedroom models with 1,100 sqft to 4,000 sqft of floor space.
Rio Rico Southwest is a mostly residential district situated to the southwest of the Rio Rico community. The district is north of the border with Nogales, west of Interstate-19, and south of Camino Ramanote. Notable locations within the district include the Robert Damon Recreational Complex, Esplendor Resort at Rio Rico, and Calabasas School campus.
Close to I-19 Artery for ease of access to shopping/airports etc.
Reasonably priced land and home prices.
Many parcels have mountain views.
Lot sizes tend to be generous, often ample space between neighbors.
Many homes are not part of an HOA.
Crime rates are lower than in other Suburban areas, nationally and statewide.
The town is unincorporated, so no police department has to depend on the local sheriff for law enforcement.
Rio Rico Real Estate Information
Home Ownership Percentage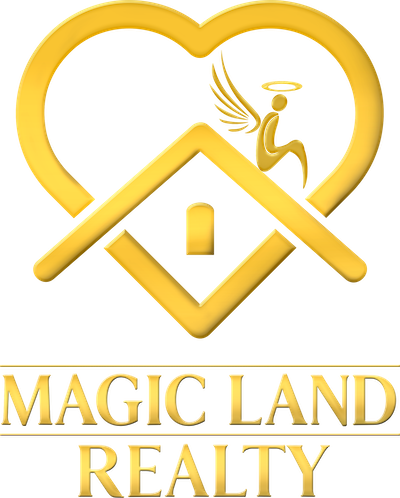 Ready to take the next step?
With a combined real estate experience of over 25 years, the Magic Land team stands ready to assist you in your next purchase or sale, be it residential, commercial, ranch, or undeveloped land. If you are considering purchasing or selling a property, maybe the Creator wants you to work with us. If you are considering purchasing or selling a property, maybe the Creator wants you to work with us. Please call!
Things to do in Southwest Rio Rico
Schools in Southwest Rio Rico
People who like Southwest Rio Rico also like