Homes for Sale in Tubac, AZ
For more information on this community, please read below or feel free to contact us today for specific questions about the area.
Tubac, Arizona, where 'Art and History Meet' offers old-world luxury at affordable prices. Many homes have mountain views, and the nearby I-19 interstate provides convenient access to shopping, airports, medical facilities and more.
Like its nearby neighbors in Santa Cruz County, most homes are not part of HOA's and the overall crime rate is substantially below other suburban areas, nationally and statewide.
Year-round golf, easy access to hiking and biking trails, pleasant weather, abundant art galleries, numerous restaurants serving sumptuous meals, and an easy going, small-town atmosphere combine to provide all the elements for the ideal Arizona lifestyle.
Rich in History and Culture: Exit 34, off of Interstate I-19, will take you to the outskirts of Tubac. When you arrive you have followed directly in the footsteps of at least five distinct cultures: The Hohokam between 300 and 1400 AD; the Tohono O'odham arriving sometime in the 1500's; the Spaniards arriving with Father Campos in 1726; Mexico claimed Tubac during the 1821 Mexican War of Independence; and finally, Tubac was included as a part of the Gadsden Purchase by the United States in 1853. 
Turning off the frontage onto Plaza Road you pass through the 'gates' of Tubac whose entrance proudly states "Where art and history meet" and displaying the flags of Spain, Mexico, The United States of America, the State of Arizona, and Tubac, each having flown their flags above the village in succession from the beginning of her European history until the present day.
And indeed, Tubac can rightfully lay claim as the oldest European settlement in Arizona. It was established as the Royal Spanish Presidio San Ignacio De Tubac in 1752, after an uprising of the local Pima tribes. In 1775 Captain Juan Bautista De Anza led an expedition of 240 colonists from Tubac to California and founded the city of San Francisco. And in the 1850s, under C. D. Poston, Tubac was headquarters for a silver mining venture.
One of the area's best museums, replete with innumerable artifacts of the area's history as well as copies of Arizona's first newspaper, The Weekly Arizonian, can be viewed at the Tubac Presidio State Historic Park. Reflecting her pioneer roots, local residents recently rallied to keep the Presidio from closing after the Arizona State legislature voted to end its funding.
In recent times artists from around the world have made Tubac their home and with its wealth of art, no visit is complete without devoting sufficient time to take in the many diverse galleries. And the town features a twice a year art-festival featuring renown artists from around the world.
Santa Cruz River Riparian Habitat: One of the only rivers in the continental United States that flows from South to North, the Santa Cruz River Valley riparian area runs the length of Tubac and provides the scenic center-piece of the surrounding Santa Cruz Valley. Birders from around the world have discovered this birding paradise where many South American species have established this area as the extreme northern edge of their territory. The historic Anza trail parallels the river valley offering easy and intimate access to this exceptional area.
CULTURAL CENTER: Tubac is a cultural and historic center filled with multiple landmarks, heritage sites, and contemporary cultural buildings. There are over 100 art galleries, home decor boutiques, gift shops, jewelers, potters, and artist shops. The town has a rich history dating back to the Colonial area in the mid 18th century. Several battles took place here, and some of the sites and artifacts from these events are displayed and preserved in local museums.
BEDROOM COMMUNITY: Families looking to work in the region interested in a well-developed, kid-friendly community a reasonable distance away from the busier border towns to the south or the mining towns to the north will appreciate the lovely home offerings in Tubac, Arizona.
LOVELY HOMES: Serving primarily as a bedroom community, Tubac offers some of the best residential real estates in the region. You can find lots of well-built developments throughout the community. Master-planned golf communities, private cul de sac subdivisions, classic residential neighborhoods with affordable houses are all available to buyers interested in the area.
It seems we can't find what you're looking for.
5 Need to Know Real Estate Facts About Tubac
Available real estate in Tubac is comprised mostly of single-family homes with varying builds and sizes.

Spanish-style homes with single-story ranch-style layouts are the standard home type you can find in town, but some newer suburban builds are available.
Property prices start around the mid $200,000s up to $700,000 for typical suburban homes with three to five-bedroom layouts.
Luxury home models are also available, with price tags between $1 to $2 million.
There's also a good supply of vacant lots ready for construction, priced around $50,000 to $220,000 depending on the size.
Tubac is a lovely town situated along Interstate-19 north of Carmen and south of Amado. Located within the border region of Santa Cruz, Arizona, Tubac has developed into one of the more affluent and influential communities in the region, helping preserve and develop the region.
Although relatively small compared to the larger city centers of Green Valley and Nogales, Tubac offers many amenities and attractions for residents living in the community. There is a thriving shopping and arts district in the town center, and Tubac Golf Resort & Spa is one of the most luxurious sports clubs in the county.
Santa Rita and Tumacácori Mountains and the Santa Cruz River create a beautiful landscape.
Good location, nice restaurants, easy drive to Tucson, yet feeling of a rural area.
Many outdoor activities, hiking, biking, golfing, bird watching, a migratory path for birds and other wildlife.
Rich in culture, art, and history with many art galleries and cultural events regularly presented.
Elevation of 3,250 is cooler in the summers than either Tucson or Phoenix.
The town is unincorporated, so no police department, has to depend on the local sheriff for law enforcement.
Tubac Real Estate Information
Home Ownership Percentage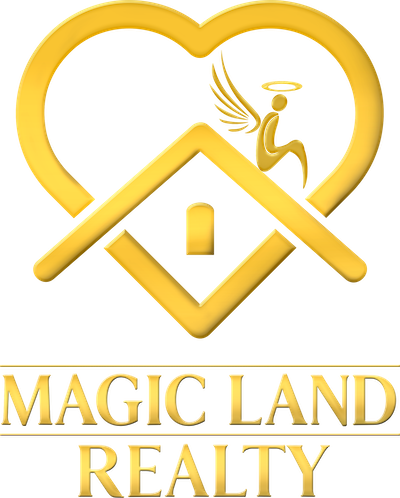 Ready to take the next step?
With a combined real estate experience of over 25 years, the Magic Land team stands ready to assist you in your next purchase or sale, be it residential, commercial, ranch, or undeveloped land. If you are considering purchasing or selling a property, maybe the Creator wants you to work with us. If you are considering purchasing or selling a property, maybe the Creator wants you to work with us. Please call!
People who like Tubac also like