Homes for Sale in Nogales, AZ
For more information on this community, please read below or feel free to contact us today for specific questions about the area
Nogales, Arizona, as a major port of entry from Mexico, has abundant shopping options and other services found only in much larger cities. Its Spanish colonial roots are clearly visible in its old-world architecture, and homes reflecting the quality and charm of an earlier era are typically available at prices below other regions of Southern Arizona. The I -19 interstate provides convenient access to Tucson airports, world-class medical facilities, and more.
Like its nearby Santa Cruz neighbors, most homes are not part of HOA's, and the overall crime rate is substantially below other suburban areas, nationally and statewide.
History and interesting facts about the area: The name Nogales means "walnut trees" in Spanish, and the black walnut trees which once grew abundantly in the mountain pass between the cities of Nogales, Arizona, and Nogales, Sonora, can still be found around the town.
Nogales was at the beginning of the 1775–1776 Juan Bautista de Anza Expedition as it entered the present-day U.S. from New Spain, and the town is now on the Juan Bautista de Anza National Historic Trail.
In 1841, a land grant from the Mexican government to the Elías family established Los Nogales de Elías. Following the Gadsden purchase in 1853, Nogales became a part of the United States of America. In 1880, Russian immigrant Jacob Isaacson built a trading post at present-day Nogales. The U.S. Postal Service opened the Isaacson post office but renamed it as Nogales in 1883.
Gateway to Mexico and Rural Arizona: Nogales, Arizona's sister city, Nogales, Mexico, lies directly across the border separating the two cities. Restaurants, shopping, and discounted dental services are all within easy walking distance, while the beaches of the popular Rocky Point resort area are within a four-hour drive.
And just to the east of Nogales is the San Rafael Valley one of the premier natural areas in all of southern Arizon
THRIVING INDUSTRY: Nogales and its sister city across the border earn the majority of their income from the cross-border trade between the US and Mexico. This crossing has helped develop thriving manufacturing, logistics, and retail industry in the region.
BORDER TOWN: Nogales is a well-developed border community home to over twenty thousand residents. The city supports a significant industry supporting the crossing and trade that flows through the border. There are commercial centers, shopping districts, business parks, government offices, industrial parks, and many residential sections already established throughout the city. 
CONVENIENT HOUSING: One of the benefits of purchasing a home in Nogales is its location. Employees of the US Customs and Border Protection and those working in the many logistics companies in the area will have a good number of home options to consider within the city. If you're in the market for a home in the area, please feel free to consult with our team, and we'll be glad to help find you a home that best matches your criteria.
Homes for Sale in Nogales
5 Need to Know Real Estate Facts About Nogales
There's a good amount of move-in-ready properties and vacant land available to buyers looking to purchase real estate in Nogales. Vacant lots are generally priced between $25,000 to $200,000.

The majority of residential real estate in the area are single-family homes and attached townhouses.
Entry-level homes in the area range between the low $100,000s to mid $200,000s. 
These homes typically feature bungalow-type or ranch-style designs with two or three-bedroom layouts.
There are also larger homes and luxury residences in the city ranging between $300,000 to a million-plus.
Nogales is a city in Santa Cruz County, Arizona, situated along the country's southern border with Mexico. A similarly named city within Sonora, Mexico, sits directly across the border from the city. Although separated by the border, there is a significant passage of residents in both communities happening daily thanks to the various local manufacturing and commercial businesses servicing and employing both populations.
Although the city is highly urbanized, there is still a rich history that's been well preserved in the community. There are over 200 properties in Nogales listed in the National Register of Historic Sites. The city also features a thriving shopping district home to various chain stores, boutique shops, restaurants, and so much more.
Crime rates are lower than in other Suburban areas, nationally and statewide.
Visiting Nogales, Arizona, is as close to traveling to Mexico as you can get without needing a passport. 
On the border of Mexico, Nogales, Arizona, offers a world of culture.
The cost of living is lower than the national average and most cities in the state.
Population Size – The city only has 20,288 residents, which is considered very small.
Different surveys have shown that economic conditions are much worse in small towns than in bigger cities.
Nogales Real Estate Information
Home Ownership Percentage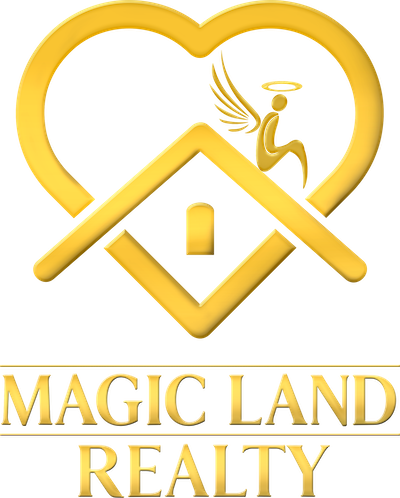 Ready to take the next step?
With a combined real estate experience of over 25 years, the Magic Land team stands ready to assist you in your next purchase or sale, be it residential, commercial, ranch, or undeveloped land. If you are considering purchasing or selling a property, maybe the Creator wants you to work with us. If you are considering purchasing or selling a property, maybe the Creator wants you to work with us. Please call!
People who like Nogales also like