Patagonia Community Guides
For more information on this community, please read below or feel free to contact us today for specific questions about the area.
Homes for Sale in Patagonia, AZ
Patagonia offers affordable homes in an area with a uniquely distinctive character and rich history. At 4,000 ft. elevation, the area is substantially cooler than other parts of the state. And like most of Santa Cruz County, most homes are not part of HOA's, while the overall crime rate is substantially below other Suburban areas, nationally and statewide.
To live in Patagonia is to become a part of the Old-West culture, while enjoying modern conveniences, art galleries, wineries and more.
In fact, the unspoiled Sonoita Valley, where Patagonia is located, was recognized by Hollywood as so ideally Western that Oklahoma!, McLintock! and a number of John Wayne westerns used the area as a backdrop.
Patagonia is country-living in style, while Sierra Vista, one hour's drive to the east, and Nogales, twenty five minutes to the South, both offer convenient access to shopping, medical and other of life's necessities
Rich in History and Culture: Patagonia's European roots date back to the Spanish Colonial times where early explorers began to settle in this area. The Mexican-American and Civil wars brought substantial changes to the area, as did the major mining operations begun in the late 1800's.
The annual Patagonia Art Walk, Patagonia Fall Festival, frequent public concerts, a local theater company, the Grand Canyon Pro-Rodeo, and an international film festival are just a few of the year-round cultural offerings this active community offers residents and visitors alike.
 Sky-Islands Natural Paradise: Patagonia is set amongst the Santa Rita and the Patagonia mountain ranges, creating the unique "Sky-Islands' habitat, which hosts a diversity of plants and animals unparalleled in much of the US and world. The near-by Sonoita Creek Preserve and Patagonia Lake is host to over 300 species of birds.
Abundant, and well-maintained hiking trails provide easy access for the natural splendor that abounds all around the region.
RETIREMENT COMMUNITY: Aside from the various tourist attractions offered in Patagonia, the town is also known as an excellent retirement community for those looking for a more relaxed rural lifestyle detached from the hustle and bustle of big cities. If you're interested in moving into the region and would like help finding ideal home options in town, our team would be glad to assist you in your real estate needs.
GROWTH OPPORTUNITIES: Patagonia has a local government that aims to help local commercial businesses thrive in the area. They assist new and existing businesses looking to grow alongside the town vision. Please contact Patagonia's town hall for more information on the community's Business and Economic Development goals.
LOTS OF VACANT LAND: The vast land areas surrounding the town of Patagonia are filled with vacant land that can be purchased and developed by interested buyers. The majority of available real estate in the area are vacant multi-acre home lots that are construction-ready, perfect for interested parties looking to invest in the region. For more information on these listings, please refer to our list below, or call our team today to learn more.
Patagonia Real Estate Information
Home Ownership Percentage
Homes for Sale in Patagonia
5 Need to Know Real Estate Facts About Patagonia
Patagonia real estate comprises a combination of vacant lots ready for construction, vast ranch properties, and modest bungalow single-family homes.
The majority of available supply in the area is vast multi-acre properties that can be used for agriculture.
Price of vacant land range between $45,000 to $400,000, with a large 524-acre parcel currently listed at $3.66 Million.
Homes available for purchase can vary in value and construction, ranging from bungalow-type homes priced at the mid $100,000s to larger estate residences going as high as $3.2 Million.
Mid-range properties in the neighborhood are usually ranch-style homes priced between $400,000 to $600,000.
Patagonia is a small town built in the mid-19th-century situated in the sparsely populated central portion of Santa Cruz County, Arizona. The town is bordered by the Santa Rita Mountains to the north and the Patagonia Mountains to the south, with Nogales lying conveniently to its southwest. State Route 82 passes the entire length of the small town and serves as the primary highway that connects the region to the larger cities in the region.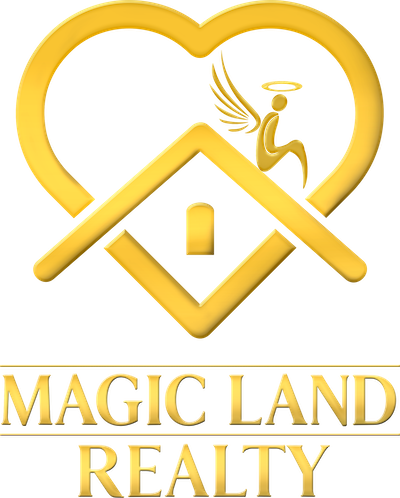 Ready to take the next step?
With a combined real estate experience of over 25 years, the Magic Land team stands ready to assist you in your next purchase or sale, be it residential, commercial, ranch, or undeveloped land. If you are considering purchasing or selling a property, maybe the Creator wants you to work with us. If you are considering purchasing or selling a property, maybe the Creator wants you to work with us. Please call!
Things to do in Patagonia
People who like Patagonia also like