Homes for Sale in Sonoita, AZ
For more information on this community, please read below or feel free to contact us today for specific questions about the area.
Sonoita offers affordable homes, large tracks of land, ranches, and ranchettes, dark skies, local wineries, and the genuine atmosphere of the old west. Experience Southern Arizona's gorgeous high desert grasslands, scenic wide open rolling hills and mountains. The area features a variety of activities, cuisine, music, art, culture and history that will satisfy most anyone's tastes.
The near-by towns of Patagonia to the west, and Sierra Vista to the east provide the perfect combination of cultural events, shopping, and access to medical services.
From this home base, you can explore many of Southern Arizona's top attractions, including Kartchner Caverns, Bisbee, Tombstone, and Tubac.
Sky-Islands Natural Paradise: The Sonoita region is set amongst the Santa Rita and the Patagonia mountain ranges, creating the unique "Sky-Islands' habitat, which hosts a diversity of plants and animals unparalleled in much of the US and world.  Abundant, and well-maintained hiking trails provide easy access for the natural spenders that abound all around the region.
The nearby Sonoita Creek Preserve and Patagonia Lake is host to over 300 species of birds. While nearby Parker Lake's 125 acres offer boating, fishing, hiking, and more.
WINE COUNTRY: Sonoita is known for the many private vineyards that line the highways and village roads of the community. Celebrate delicious wine at one of the many tasting rooms in the region and enjoy different vintages from classic favorites to award-winning varietals. 
FRIENDLY NEIGHBORS: The locals of Sonoita celebrate the beauty of their community with multiple festivals scheduled throughout the year. People enjoy mingling with visitors from out of town and having a good time spending time with their neighbors. Living here, you'll surely feel the closeness that only a small-town community can provide. Escape from the hustle and bustle of big-city living and move into a relaxed and scenic home out in the countryside today.
Homes for Sale in Sonoita
5 Need to Know Real Estate Facts About Sonoita
Like other regions in the undeveloped parts of Santa Cruz County, the most available real estate in Sonoita is vacant home lots and multi-acre land perfect for agricultural use.

Properties under this category range between $50,000 to $300,000.
A 190-acre parcel of land is listed at $2 million, with other estate-style residences with vast land areas coming in around the $1.5 to $4 million range.
Real estate that features an already built house ranges between $150,000 to $600,000.
Properties dedicated for residential use are limited in the region but are available for buyers looking to invest in a home in the community.
Sonoita, Arizona, occupies a land area of approximately ten and a half square miles. The region is surrounded by the Santa Rita Mountains and Canelo Hills to the south and west. The region has an elevation of 4,970 foot making the region perfect for raising grapes. There is a thriving agri-industry ranked as one of three major wine-producing areas in Arizona. 
If you take a drive along the rural roads and highways passing through Sonoita, you're treated to miles of vineyards and wineries cultivating crops for harvest. The many vineyards also mean there are multiple tasting rooms available to tourists visiting the area. Bed and breakfasts are an attractive alternative business in the region, perfect for couples looking for a romantic getaway for the weekend.
Sonoita is a part of the state's original wine country, and tasting rooms and vineyards continue to thrive around the small village.
Wide-open gorgeous scenery.
Higher elevations mean cooler temperatures than Phoenix or Tucson, so it is perfect year-round.
The population of Sonoita has seen a steady decline in the past 5 years.
Sonoita Real Estate Information
Home Ownership Percentage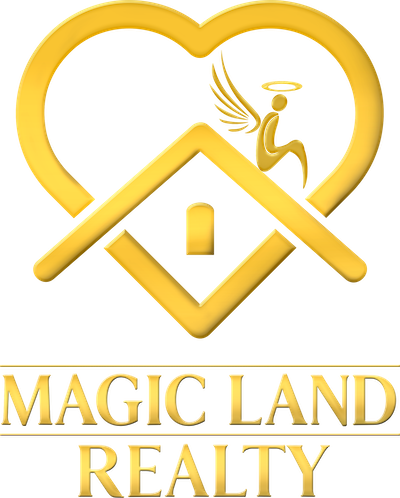 Ready to take the next step?
With a combined real estate experience of over 25 years, the Magic Land team stands ready to assist you in your next purchase or sale, be it residential, commercial, ranch, or undeveloped land. If you are considering purchasing or selling a property, maybe the Creator wants you to work with us. If you are considering purchasing or selling a property, maybe the Creator wants you to work with us. Please call!
People who like Sonoita also like